Madikwe Game Reserve
Madikwe Game Reserve is the fifth largest game reserve and is also one of the lesser-known parks in South Africa. This makes it a hidden-gem as it is regarded as one of the best conservation areas in Africa and offers the Big 5 in a 680 km2 park.
The park offers a number of luxurious lodges as well as community lodges in a malaria-free zone. The land where Madikwe now stands was previously used as farming land. The poor soil meant that farming was mostly unsuccessful and the South African government then decided that it would best be used as a national park to help economically uplift the disadvantaged area.
Excellent Viewing

Excellent game viewing opportunities of the Big Five, other wildlife and offers an array of birdlife for bird lovers too.

Game Drives

Open game vehicle drives are available with experienced game rangers.

More Opportunities.

Special night drives and unique walking safaris are offered for even more game viewing opportunities.

Highly Rated Lodges

Several lodge choices are located on the reserve, and all are well-regarded and highly rated.

Convenience Packages

Most travel packages are all-inclusive for complete convenience.
Excellent game viewing opportunities of the Big Five, other wildlife and offers
an array of birdlife for bird lovers too.
More Offers
Activities Spotlight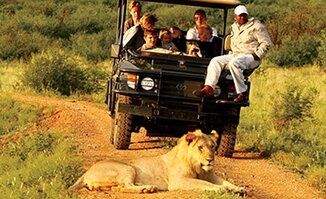 Game Drives
Game drives offered at Madikwe are exclusive, as day visitors cannot gain entry and only lodge vehicles are allowed in the area. The drives offer a multitude of sightings, which include chances to spot the Big Five, as well as the Super Seven (the Big Five, as well as the elusive cheetah and the rare wild dog, which is frequently encountered in the area).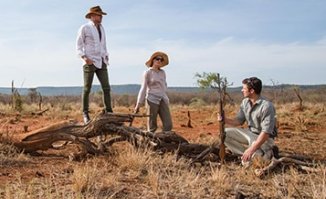 Walking Safari
Head out on foot in the company of your armed Field Guide, and discover an altogether different view of Africa. The walking safari takes on a completely different perspective because each of your senses will be on full alert as you feel the grass and stones beneath your feet; smell the musky scent of wild animals in the vicinity; taste the sweet grass of the veld; and hear the crack of a branch indicating you are not alone.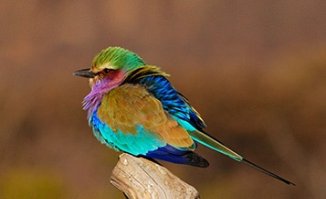 Bird Watching
With over 300 species recorded, Madikwe is a great birding destination. Migratory birds are present from November to April. Serious birders will have a lot of opportunities to take a look at birds because birding is the main focus during game drives, private game drives as well as safari walks.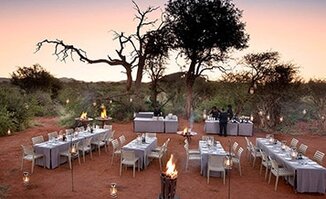 Bush breakfasts and dinners
No two mealtimes at Madikwe are the same. Whether in the dining room, on the deck, in the boma or out in the bush – the one thing that remains consistent is the caliber of dishes presented. Simple and unpretentious, yet packed with wholesome flavor.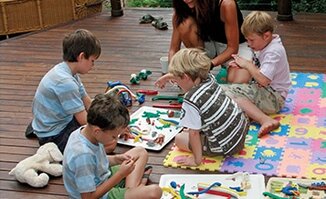 Childrens Activities
Special consideration has been provided for guests visiting Madikwe Game Reserve with children. Lodges at the Madikwe Game Reserve offer family-friendly facilities and are ideal places for young children. Parents can relax by the poolside while their kids play cricket, soccer and other games in a safe environment.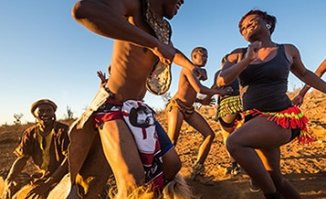 Cultural Safari
There's no better way to get a glimpse into real African life than by visiting one of its rural communities and experience the real tradition of the tribes. A trip to one of the villages surrounding the Madikwe Game Reserve provides a glimpse into the challenges, hopes, and dreams of this local community in a way that not only educates but also inspires.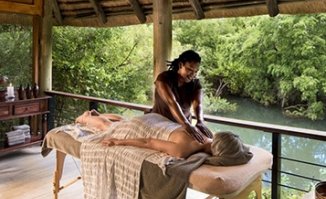 Health Spa
Madikwe offers a number of spa & beauty treatments. Wellness means walking in the wild, breathing fresh air, sleeping well and eating freshly prepared food. Pamper yourself and indulge in a relaxing and revitalizing treatment with Madikwe's qualified therapist, all in the privacy of your suite. All products used are 100% organic.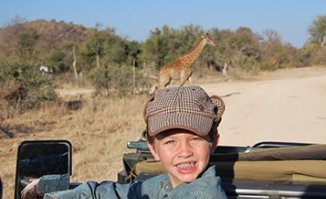 Kiddies Drive
Our professional rangers will take care of younger explorers in the vehicles, which are specially equipped for the kids. They also have a variety of snacks and drinks. During such kids drives, rangers tell interesting stories about South Africa and its creatures, as well as different types of plants which South Africa and this Reserve is famous for.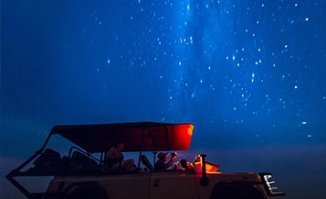 Night Drives
As the sun sets over the horizon, the African bush is awash with colors and sounds. The evening dawns and the nocturnal animals come out from their sleeping spots. Night time is when new adventures are to be had while on safari. The same is with Madikwe Game Reserve which offers a lot of adventures in the night time.
Wildlife
Madikwe Game Reserve is an excellent Big Five place. Lions are plentiful, but sightings of cheetah and leopard are more hit-and-miss. This is compensated, however, by good sightings of wild dog. Both black and white rhino are present and white rhino are very common. In general, wildlife viewing might be slightly less easy than in the Greater Kruger private reserves, including Sabi Sands, but there are fewer vehicles around resulting in high-quality wildlife experiences. The dry country habitat is home to the rare and interesting brown hyena, not often seen in other parts of the country. Another dry country special is the gemsbok, while eland and sable are two other uncommon antelope species you might encounter here.
For wildlife viewing, the months of June to September are the best. Animals gather around permanent water sources and vegetation thins, making wildlife easier to spot.

Get Our Best Rates
Let Us Help Plan

Your next Vacation